September 14, 2021 5:30 pm - 8:00 pm
Broadway Palm
2022 Election Cycle with Dr. Susan MacManus on Sept. 14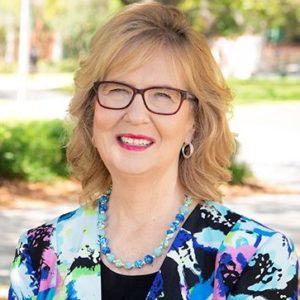 The Governor's Race is heating up! Districts across the state are vying for attention, and issues facing the 2022 election cycle will cover  everything from critical race theory, law enforcement, transgender rites, economic recovery, education and more. Hear from Florida's leading political analyst on what to expect for the 2022 Election Cycle.
Dr. Susan MacManus is a USF Distinguished University Professor (Political Science) Emerita. MacManus received her M.A. from the University of Michigan and Ph.D. from Florida State University.
MacManus has authored or co-authored numerous publications on Florida politics, including Florida's Minority Trailblazers: The Men and Women Who Changed the Face of Florida Government, Politics in Florida (5th ed., 2019) Ten Media Markets, One Powerful State, Young v. Old: Generational Combat in the 21st Century? and Targeting Senior Voters. MacManus and her mother, Elizabeth, authored two local Florida history books: Citrus, Sawmills, Critters & Crackers: Early Life in Lutz and Central Pasco County and Going, Going, Almost Gone: Lutz-Land O' Lakes Pioneers Share Their Precious Memories. She is a native Floridian from a citrus-growing family.
From 1998 to 2015, she served as political analyst for WFLA News Channel 8 (Tampa's NBC affiliate). Since 2016, she has been the political analyst for ABC Action News (Tampa's ABC affiliate). She is a featured columnist on sayfiereview.com—a widely read Florida-based political website. MacManus has appeared on every major broadcast and cable television and radio network and been interviewed by major newspapers in Florida, the U.S., and abroad.  She serves on the UF Bob Graham Center For Public Service Council of Advisors and on the Board of Directors of the Florida TaxWatch Center for Florida Citizenship. She chaired the Florida Elections Commission from 1999-2003 and is Florida's most-quoted political scientist. MacManus is not affiliated with any political party.
Tuesday, September 14, 2021 (In-Person Only)
Registration and networking at 5:30 p.m.
Dinner and Program begin at 6:30 p.m.
Location: Broadway Palm
1380 Colonial Blvd., Fort Myers
Cost: Tickets fees are as follows
General Members: $35
*VIP Member: $25
*2-Corporate Member: $50
*4-Corporate Member: $100
Non-Member: $50
*$25 discount applied
SPECIAL THANK YOU TO OUR ANNUAL SPONSOR

HAVE A QUESTION?
Please don't hesitate to send in your questions prior to the event to info@swfltigerbay.org OR ensure you write them.
KNOW BEFORE YOU GO
In order to assure you and the theatre's employees will be safe, Broadway Palm will be taking temperatures before you enter the building and requiring a face mask/covering be worn at all times, with the exception of when you are enjoying your meal.
For more information on the health and safety measures they have taken CLICK HERE.
Ticket Type
Price
Cart
September 14: Dr. Susan MacManus

$

25.00 –

$

100.00