February 26, 2020 11:30 am - 1:00 pm
Join Tiger Bay Club of Southwest Florida on February 26 for an afternoon with Speaker Tamara Pigott
Next to our climate and beautiful beaches being the biggest attractions in Southwest Florida, it is important to remember that the hotels that tourists stay in also play a large role in what area they will visit. Interestingly enough from 2009 until recently new hotel units were not being built or renovated. During the downturn tourism took a hit now with multiple new hotels being built in the area what will the tourism trends look like? How will out-dated hotels and inns in the area affect this trend?
The same way that where tourists stay affects what area they visit, their access to that area through flights equally contributes as well. How does the access to direct flights in SWFL and its tourism rates compare to that of the Panhandle with little access to direct flights?
Finally, within the past 10 years it is no secret that we have undergone a technological advance in all areas of life, and tourism certainly is not an exception. How have the technological advances affected whom is targeted for tourism and how they are targeted?
Each one of these factors greatly affect the tourism rates in SWFL, join us in a discussion with Tamara Pigott to learn more about the number one economic driver in the state!
---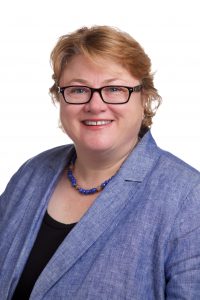 Tamara Pigott serves as executive director for the Lee County Visitor and Convention Bureau (VCB) in Southwest Florida. She was appointed in 2010.
Tamara oversees the promotion of The Beaches of Fort Myers and Sanibel as a travel destination to targeted domestic and international visitors, including vacationers, and business travelers. She is responsible for the strategic planning of the domestic and international sales and marketing efforts, overseeing the day-to-day operations of the VCB's local staff and international consultants, with offices in Washington, D.C., the Midwest, the United Kingdom, Canada, Germany, and France.
A graduate of Florida State University, Tamara holds a bachelor of science degree in economics and political science and a master of science degree in political science. Her experience includes work as a research analyst and vice-president of local research companies, analyzing the economic feasibility of local developments and business opportunities. In addition, she held the positions of Beach & Shoreline project manager and deputy director with the VCB.
Tamara and her family live in Fort Myers.
Don't miss out on this hot discussion.
Date: Wednesday, February 26
Registration and networking at 11:30 a.m., with lunch and program at noon.
Location:
The Marina at Edison Ford
2360 West First St.
Ft. Myers 33901
Cost:
Tickets are $35 for members; $45 for non-member
HAVE A QUESTION?
Please don't hesitate to send in your questions prior to the event to info@swfltigerbay.org OR ensure you write them.
Ticket Type
Price
Cart
February 26 Luncheon - Tourism and Hospitality

$

35.00 –

$

45.00