October 30 Dinner - Political Trends and 2020 Observations
Join Tiger Bay Club of Southwest Florida on October 30 for an evening with Dr. Susan MacManus
It seems as though the 2016 and 2018 election cycle was just yesterday, but the 202o election cycle is just around the corner. With the presidential election in mind and the various polls predicting its outcome we must also keep in mind what the polls predicted last election and the actual results. Will 2020 be any different? Where are the political trends leading us? Join us for an evening discussion on political trends and observations from 2020 polling research!
---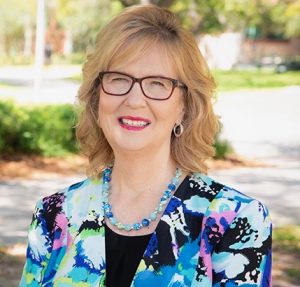 Dr. Susan A. MacManus is a USF Distinguished University Professor Emerita in the Department of Government and International Affairs, School of Interdisciplinary Global Studies. MacManus received her M.A. from the University of Michigan and Ph.D. from Florida State University.
MacManus has authored or co-authored numerous publications on Florida politics, including Florida's Minority Trailblazers: The Men and Women Who Changed the Face of Florida Government, Politics in Florida, Ten Media Markets, One Powerful State, Young v. Old: Generational Combat in the 21st Century? and Targeting Senior Voters. MacManus and her mother, Elizabeth, authored two local Florida history books: Citrus, Sawmills, Critters & Crackers: Early Life in Lutz and Central Pasco County and Going, Going, Almost Gone: Lutz-Land O' Lakes Pioneers Share Their Precious Memories. She is a native Floridian from a citrus-growing family.
From 1998 to 2015, she served as political analyst for WFLA News Channel 8 (Tampa's NBC affiliate). Since 2016, she has been the political analyst for ABC Action News (Tampa's ABC affiliate). She is a featured columnist on sayfiereview.com—a widely read Florida-based political website. MacManus has appeared on every major broadcast and cable television and radio network and been interviewed by major newspapers in Florida, the U.S., and abroad. She chaired the Florida Elections Commission from 1999-2003 and is Florida's most-quoted political scientist. MacManus is not affiliated with any political party.
Don't miss out on this hot discussion.
Date: Wednesday, October 30th
Registration and networking at 5:00 p.m., with Dinner and program at 5:45.
Location:
The Marina at Edison Ford
2360 West First St.
Ft. Myers 33901
Cost:
Tickets are $50 for members; $60 for non-member
HAVE A QUESTION?
Please don't hesitate to send in your questions prior to the event to info@swfltigerbay.org OR ensure you write them.