January 29 - Dennis Pearlman
Join Tiger Bay Club of Southwest Florida on January 29 for an afternoon with Dennis Pearlman
As the New Year 2020 begins and the political cycle is now in full swing, your retirement plan and financial well-being is surely to be impacted. How will you and your money be affected? What are the Presidential Candidates proposals? Now that the Secure Act has been signed into law, how will it impact your nest egg?
Join us on January 29th where we will be hear from local 401(k) Retirement Plan Advisor Dennis Pearlman. Dennis brings a wealth of experience to the table as an active business adviser for several retirement plans and as a political consultant for several local elected officials. Dennis will also include a general overview of the investment market so don't miss out!
---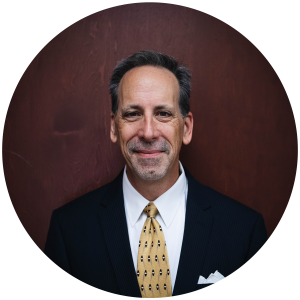 Dennis is a five star Wealth Manager as rated by Gulfshore Business and an Accredited Investment Fiduciary.
Dennis is also a frequent NBC 2 News contributor for financial related topics in addition to local political commentary. The political experiences gained while serving our community as the Executive Director of our 20th Judicial Circuit State Attorney's Office has enabled him to provide consulting services and advice to many of our current elected officials. Dennis serves our community as a Trustee for the City of Fort Myers Employee Pension Fund, sits as an appointed member to the Lee County School Board ½ cent Sales Surtax Committee and serves as a citizen member for the Florida Bar Grievance Committee for the 20th Judicial Circuit.
During the past 20 years in SWFL, Dennis has represented our Sheriff (s) Mike Scott and Carmine Marceno, State Attorney Joe D'Alessandro, Steve Russell and Amira Fox, our current Public Defender, Tax Collector, Clerk of the Court, Mayor of Fort Myers, various County Commissioners and over many Circuit and County judges.  He is married to Kay and has three adult sons.
Don't miss out on this hot discussion.
Date: Wednesday, January 29th
Registration and networking at 11:30 a.m., with Lunch and program at noon.
Location:
The Marina at Edison Ford
2360 West First St.
Ft. Myers 33901
Cost:
Tickets are $35 for members; $45 for non-member
HAVE A QUESTION?
Please don't hesitate to send in your questions prior to the event to info@swfltigerbay.org OR ensure you write them.