June 26 Luncheon - Flood Mitigation
Join Tiger Bay Club of Southwest Florida on June 26 for an afternoon with Speakers Dave Harner, Roland Ottolini, and Doug Busbee
What's Lee County doing about flood prone areas and what should be done? Between August 25th and September 10th, 2017, Lee County experienced two historic flooding events back to back. This one-two punch put areas previously thought to be 'high ground' underwater and caused everyone to reevaluate their flood risks. In response, Lee County has commissioned a study to evaluate options to improve stormwater management and provide recommendations to the Lee County BOCC on ways to mitigate flooding risks.
While a lot of time is often spent on water quality, 2017 taught us that water inundation can be just as devastating. Some areas of the county are still dealing with the aftermath of these events nearly two years later. With the 2019 hurricane season fast approaching, what changes have already been made to mitigate flooding risks? While this study continues and comes to a conclusion this year, how much planning and expense is too much for 100 and 500 year flood events? Is some of this risk simply not worth mitigating?
The impact of this study is already being felt by projects in permitting and this will be a chance to hear directly from the county officials directly involved in the project.
---
Dave Harner was named Deputy County Manager in February 2019 after serving as Assistant County Manager four years. Harner has more than 28 years with Lee County, including serving as director of Parks & Recreation, and he has extensive experience in county operations. He oversees the county's team of Assistant County Managers as well as three departments, including Lee County Natural Resources. He played a key role after Hurricane Irma for the countywide debris-removal efforts and continues to lead the county's post-Irma long-term flood-mitigation operations. Harner is a Navy veteran.
---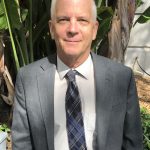 Roland Ottolini joined Lee County in 1989 to oversee stormwater management and became the director of Lee County Natural Resources in 1996. His responsibilities include overseeing programs in flood protection, water pollution control, water conservation, underground storage tank monitoring and clean-up, environmental laboratory, beach re-nourishment, inlet management planning, artificial reef development, and manatee protection.
Ottolini is a registered Professional Engineer in Florida and Maryland. He provided testimony as a panelist on the Florida Senate Select Committee for the Indian River Lagoon and Lake Okeechobee Basin and before a U.S. Congressional Briefing on the State of St. Lucie and Caloosahatchee Waterways in advance of the Water Resources Development Act of 2013. He also served on the Board of Directors for the Florida Shore and Beach Preservation Association and as a member of Lake Okeechobee Water Resource Advisory Committee.
---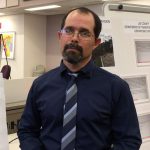 Doug Busbee joined Lee County in 1998. In the last two decades, he has served in various roles in the Department of Transportation, including overseeing maintenance of bridges, weirs and drainage canals. He currently is the operations manager for DOT. Doug played a critical role in the 100-year flood event the preceded Hurricane Irma as well as prep for and management after Irma for the county's network of roadside swales, drainage ditches and drainage canals. He frequently speaks with individuals and groups who want to garner a better understanding of how county-maintained roads in their area drain.
Don't miss out on this hot discussion.
Date: Wednesday, June 26th
Registration and networking at 11:30 a.m., with lunch and program at noon.
Location:
The Marina at Edison Ford
2360 West First St.
Ft. Myers 33901
Cost:
Tickets are $35 for members; $45 for non-member
HAVE A QUESTION?
Please don't hesitate to send in your questions prior to the event to info@swfltigerbay.org OR ensure you write them.