SECRETARY – GARY VERWILT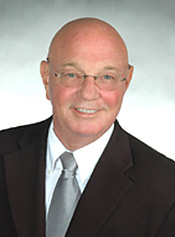 Gary was born and raised 75 feet from a boat basin at the Jersey shore. He graduated from Henry Hudson Regional High school in 1964. After a year at college, he was off to the Navy, only to become a Navy Veteran of the Viet Nam Era where he achieved the rate of ADR 2, was an aircraft mechanic, crew chief, flight engineer and flight crew evaluator on a Navy R5D before the age of 21.
After his Naval Service, Gary headed back to college and over the course of time graduated with a BA in education, an MA in school Administration and Supervision, and achieved 57 post graduate credits.
Gary began a teaching career in the Fair Haven School System in 1971 and retired in 2002. During that time he taught self-contained grades, Middle School Science along with sections of Math, Reading, and Computers. As a member of the FHEA he became a contract negotiator and grievance chair for the teachers association.
As a resident of Fair Haven, Gary was appointed to the Planning Board and then decided to run for and was elected for two-three year terms on the town Council from 1980 through 1986. While in that position, he was chair of the Public Works Committee and chair of the Fire, First Aid and Office Of Emergency Management.
In 1979 Gary joined the Fair Haven Fire Volunteer Co. and has been an active exempt member to this day. He served for a period of years on their scholarship committee along with chair of the Fireman's Fair. With a move to a neighboring community in 1992, he became a member of the Shrewsbury Hose Co. where he served as Trustee and Treasurer.